Your company's IT operations are complex and constantly shifting as technology evolves to keep pace with consumer and market demands. When you need to delegate or outsource IT responsibilities that are keeping you from fully focusing on business strategy, Matrix Integration can help.
Matrix Integration's Managed IT Services allow you to have direct access to the range of technical services we offer clients. Whether you're looking for a comprehensive package that covers everything from top-to-bottom, or an á la carte approach, we'll create an IT service plan that provides exactly what your business needs.
Benefit of Managed IT Services
:
We are confident that our managed IT services are an all encompassing set of solutions that can help you get the highest return on your overall technology investment. Each of our managed IT services are customized for your business needs. Whether you want an all encompassing service package or a more a la carte plan we've got you covered.
As leaders in the technology industry, we will optimize your IT investment, reduce technology-related stress and allow you to bring your focus back to the core business needs. When you don't have to think about managing your IT services, computer network maintenance and IT Support, you can concentrate on achieving your yearly goals.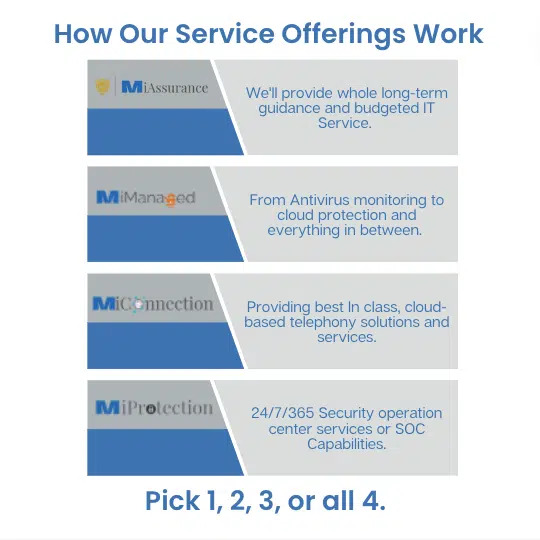 Rapid response is important when dealing with a down issue and Matrix is on it!"
Jane Farmer
Daniel C. Eby, D.O. PC
We are
your technology
partner
.
Matrix Integration's expertise and access to cutting-edge technology positions us to provide the right technology solutions for the critical challenges you face.