One of the things that suffers in a fast-growing company is communication. With more employees, more clients, more vendors, and more users all joining the conversation, the noise gets louder and the static increases, while comprehension takes a nosedive. Business discussions get missed, misunderstood, or worse: have no valuable outcome. We're here to help prevent such a thing from happening.
Matrix Integration provides secure lock-down systems that have one purpose: foster easy communication that will increase productivity and efficiency. Our interactive collaboration technologies provide your teams with the ability to instantaneously create, access, and manipulate shared applications from any device, at any time. Our goal is to make your collaboration technology as good as being in the same room, so you get great results.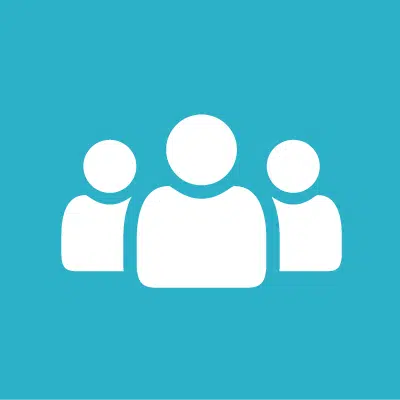 Unified Collaboration
At Matrix Integration we believe our Unified Collaboration solutions are the key to transforming your business to assist in productivity and all around business process improvements that are at the heart of your organizations' digital transformation initiatives.
Collaboration is at the heart of almost every part of your business – from products to remote workspaces, to off-site assets, and multi-vendor discussions, to video meetings, and shared storage – these are all part of the expectations for a 21st century office space. We'll help you stay on the cutting edge to keep your team productive and functioning at a level of efficiency that puts your company one step ahead of the competition.
Teaming
Persistent Chat Rooms
Group Chats
One-to-Many Content Sharing
Multi-Party Video Calls
Persistent Group File Storage
Annotation & Whiteboards
Instant Messaging (IM) & Presence
1:1 Content Sharing
Message Archiving
Mobility/Remote
End to End Encryption
Integration with Other Services
Real-Time Accessibility
Video
1:1 Communication
Multi-Party Access
HD Video and Audio
Multi-Platform Systems
Content Sharing
End to End Encryption
Unified Communications
Your existing phone system has likely grown organically over time, and developed a few non-functioning systems along with some frustrating glitches. We've been doing "phone systems" for 41 years, so believe us when we say your business will run much more efficiently when partnered with us.
Call Control
Integrate Existing Systems or Services
Unified System for Internal & External Communications
Automated Call Distribution (ACD)
Single Number Reach
Toll Fraud Prevention
E911, Emergency Response Systems
Voicemail Systems
Interactive Voice Response (IVR)
Auto Attendant
Unified Messaging
Toll Fraud Prevention
User Endpoints
Immersive Systems for Phone, Desktop & Mobile Device(s)
Persistent Support 7 Days a Week
Due to COVID-19, education is changing across teaching, learning, and administration. Students are more digitally engaged than ever before, and teachers reach students in a variety of places through remote access and distance learning.
Matrix is proposing a Classroom of the Future solution consisting of Cisco Webex with Telepresence Endpoints. With Cisco Webex, a better education experience can be delivered in the classroom or remotely. Cisco Webex and Telepresence Endpoints is a combination that will take your classroom into the future, allowing teachers to teach and students to learn from anywhere. Together, Cisco Webex and Endpoints offer HD audio and video, transforming virtual classrooms into lifelike experiences for students and teachers.
With these services, teachers can keep collaborating before, during, and after lessons with 1:1 and group messaging, rich content- and file-sharing, video calls, and more that will make the digital classroom conducive to learning.
Contact Center
Your call center is the face of your customer service, and we like making your face look good. Our superior technology offers you full control of your contact center while freeing you from the burden of processes that should be automated. We'll bring your call center to peak performance and efficiency, allowing you to focus on growing your business.
Wallboard Solutions
Call Reporting & Recording
Workforce Management
Supervisor/Agents – Local & Remote
Scalability
We offer both cloud-based and on-premise solutions to keep you flexible, plus maintenance and upgrades that will keep you on the cutting edge. Partnering with Matrix Integration offers you the security, efficiency and scalability you need for your business to operate at optimum performance.
Thanks to the Matrix team, the project ran smoothly from beginning to end with no disruption of service and we experienced no problems after the installation."
John Louden
Lexington Fayette County Health Department
We are
your technology
partner
.
Matrix Integration's expertise and access to cutting-edge technology positions us to provide the right technology solutions for the critical challenges you face.