Hybrid IT
Combining the house with the cloud.
Matrix is proud to offer clients Hybrid IT options that will allow them to get the best of both worlds, i.e. in-house data systems along with cloud-based IT services. Hybrid IT is cost-efficient. Having a select portion of your IT services be cloud-based results in a solution less expensive than fully on-premise ones.
Converged Infrastructure
Transforming your network storage to meet new industry expectations can be complex. We make it our mission to simplify it.
Custom problems require custom solutions, and Matrix Integration can provide your business with the solution fit for you. Some industries are concerned with complexity, while others focus on scale. Cost is a primary factor for some, while others need to eliminate downtime and increase performance. Others are looking for an 18-month fix, while their competitor is looking for a 5-year plan. Our experts have addressed a variety of issues and needs across enough industries to provide the guidance you need to select the solution that's right for you. No matter what your needs, be assured we can meet them.
Hybrid Arrays
All-Flash Arrays
Hyperconverged
Server Virtualization
Pretend you are running 30 servers in your cage. Now imagine you can do the same work with 3.
There are limits to the physical world – we can take you beyond them. Server virtualization has been a game-changing technology for IT, and those who have used it can't imagine life without it. When a physical server goes down, you're down. With Server Virtualization, you don't miss a beat.
Reduced Data Center Footprint
Reduced Power Consumption
Reduced Costs
Increased Uptime
Isolated Applications
Extended Application Life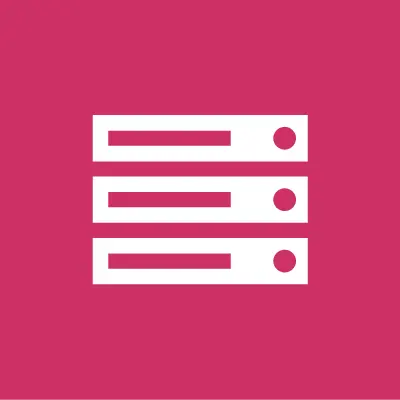 Enterprise Storage
Let us help you see everything with a new, clear lens.
The thing we love about Enterprise Storage is the extremely high degree of visibility. Mirroring data, creating snapshots, and enhancing replication is only the beginning. Centralized systems allow users to seamlessly manage a complex infrastructure and accelerate virtualized workloads.
High Availability
Feature-Rich Environment
Extremely Scalable
Reduced Costs
Operational Efficiency
Predictive Analytics
Improved Disaster Recovery & Business Continuity
Simplicity
Disaster Recovery & Business Continuity
Quick recoveries from big hits.
50% of businesses that face major IT disasters go out of business within 2 years. It's not a question of whether it will happen to you or not – it's merely a question of when. Terrifying, yes, but it's important to understand your network is a fragile thing and you need to be prepared when it breaks. We make certain your risk is mitigated with a plan that reduces disruption that's easy to access, easy to follow, and easy to activate.
Network Diagramming
Disaster Recovery Plan
Communication & Call Lists
Testing & Optimization
Flexible Data Migration
Offsite Backup
Cloud Backup
We Protect Your Data Center.
Data center backup solutions that fit your infrastructure, operating environment and disaster recovery needs.
Cybersecurity Services for Your Data Center
Already have cybersecurity for your servers and network? Great, but that's not all that needs protection from cybersecurity threats. All of your systems and networks are at risk for increased cybersecurity threats. With Matrix Integration's high quality data center cybersecurity services we offer a complete range of assessment, planning, and management, as well as processes to counteract these potential cyber threats and ultimately extend your data center protection.
Get Proven Data Center Solution Results
Using Matrix Integration's proven data center solutions you will experience streamlined operations for less risk and at lower costs. We will bring your data centers into the 21st Century digital world through improved design, infrastructure, network connectivity, and server performance. Get in contact with Matrix Integration for customizable data center solutions to meet your needs and help your business succeed.
It was a pleasure to work with Matrix. They were very knowledgeable about all aspects of the installation, easy to communicate with and able to resolve any questions or issues."
Jeff Payne
NTN Driveshaft Anderson
Success Stories
See how we have partnered with our clients and what we have accomplished together.
We are
your technology
partner
.
Matrix Integration's expertise and access to cutting-edge technology positions us to provide the right technology solutions for the critical challenges you face.