At Matrix Integration, we understand that security is important to our clients. That's why we offer full visibility and complete control to our clients, allowing them to do their work without worrying about IT catastrophes. Hundreds of different companies have chosen us to manage their IT, and have found that we provide unparalleled defense from outside and inside threats.
We know security worries make our clients lose sleep. Partner with Matrix Integration for security solutions, and you'll be sleeping like a baby in no time.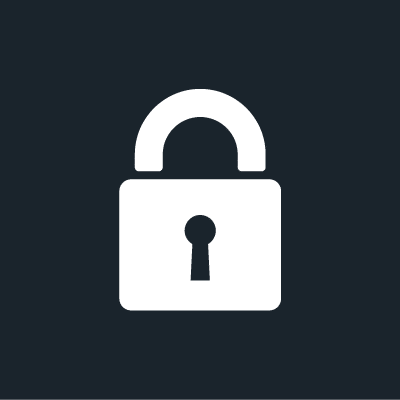 Internet Edge Security
The Internet is the largest ungoverned space in human history. Virtually every business has come under the threat of DoS and DDos attacks, unauthorized access, intrusion events, malware, ransomware and literally thousands of other threats, all of which wait just outside your systems' doors for the right moment to attack.
Matrix Integration specializes in creating and maintaining an outer shield suited for your business' unique security needs. Our protection against the ever-evolving threats of the digital world will keep you safe and secure at an enterprise level.
Network Infrastructure Security
Your network is the lifeblood of your business; an outbreak of malicious traffic can grind your infrastructure to a screeching halt. When we refer to network infrastructure, we're referring to the division of your IT services that creates a network on which different devices can connect. This means your hardware, software, services, and facilities can all fit under the network infrastructure category.
In other words, a business needs a reliable and secure network infrastructure that allows everyone to collaborate efficiently, and all your technology devices can sync with one another, making it easy to send or receive data between different departments or employees at multiple locations.
The Matrix Integration solution is simple: We segment the internal components of your network to ensure East-West traffic remains separate from your North-South traffic, and integrate infrastructure security so all your defenses work together seamlessly. Our solutions are designed to work without a hitch so that you can work without interruption.
Endpoint Security
Laptops, smartphones, tablets, or any other device on your network are all potential entry points for threats. With more and more people bringing their personal devices into the workplace, the risk for a security attack has increased tenfold in the past decade or so. At Matrix use industry best practices and proven methodologies to protect the integrity of your network.
Matrix Integration provides endpoint security which accounts for a wide threat attack on surfaces from devices you, a guest, or a vendor brings into your business. Our plan ensures that each device can only access the resources that you grant permissions to, which puts the creation of a personalized security perimeter within your building in the palm of your hands. Whether it's your network or endpoint, Matrix Integrations implementation and management services will help you proactively prevent cyber attacks on your business.
Monitoring and Response
Top-of-the-line network security generates an overwhelming amount of data; as network attacks increase, identifying attacks and vulnerabilities becomes exponentially more difficult. Part of our work is identifying which data is most crucial to building a solid security shield to defend from all sorts of potential threats.
Visualizing the attack path to identify the source of the threat is paramount to the security Matrix Integration delivers. When you partner with Matrix, you'll always have the visibility you need to make the precise recommendation to mitigate the threat.
Malware Protection
Malware is one of the classic threats to network security. You or an employee follows the wrong link or downloads the wrong file, and suddenly everything turns upside down. We understand that malware protection is integral to keeping your business safe, and part of our plan is creating security that will prevent untrustworthy third party sources from slipping harmful content into your systems.
Our malware protection goes beyond the basic services a plug-in provides, services like threat detection or URL filtering. Our expert team will do the file analysis and sandboxing to detect any threats.
Email Security
Email security has become more than important ever since COVID-19 has placed a great number of the American workforce at home, leaving communication via email increasing by magnitudes. A good chunk of cyber attacks occur over email. Malware and spam constantly flood every digital mailbox out there, and it takes just one click of the wrong link to set off a domino effect that leads to a system-wide IT disaster.
Matrix Integration works hard to make sure your company emails filter through ransomware, and will keep an eye on threats designed to bypass such filters. A lot of email compromises come from phishing–when someone maliciously poses as a trustworthy source–that gathers sensitive personal and company data. Matrix Integration strives to protect such data, and will provide outbound security that keeps such data from being sent to the wrong source.
Secure Remote Access
Matrix Integration provides clients with the opportunity to access information, files, and the like remotely, and worry-free of any encroaching malicious influences that seek to get a hold of and/or corrupt such things. This service has become much more desirable among clients who now must conduct business from home due to pandemic circumstances. Being able to access folders and files as if one were connected to the company network is the major benefit of remote access, and we work hard to ensure that accessing these files from home is just as secure as in your business' building.
Disaster Recovery and Business Continuity
Business Continuity makes sure that things run smoothly during IT disasters. We will work with your company to create a plan of action that is fit to ensure that you will be able to work without a hitch while we take care of any disasters. With Matrix, you can keep your head down and get the work done in peace, no matter what the circumstances. We understand that business shutdowns due to IT disasters can mean disaster for a business, which is why we consider it crucial to create a business continuity plan that will guarantee survival for a company in the face of any issue.
Disaster Recovery, on the other hand, is the process of restoring things back to normal after a recovery. Communications, hardware, and IT assets are just a few examples of the vital support systems that we will get to work restoring following any potential IT disaster that may occur. Our disaster recovery is essentially the light at the end of the business continuity tunnel, when everything will be working at full capacity again.
Most IT professionals seek to help you through a disaster. We strive to take care of the disaster on our own, so you can get through the work day at your full potential.
I'm extremely thankful to be in a strategic partnership with Matrix Integration. Their technical expertise, leadership, and attention to detail, along with our industry leading solutions and technologies will ensure that we are offering the best in class solutions to their end users and customers. They are the true definition of a "partner" and care about the entire ecosystem."
Steven DeMarzio
Trend Micro
Success Stories
See how we have partnered with our clients and what we have accomplished together.
We are
your technology
partner
.
Matrix Integration's expertise and access to cutting-edge technology positions us to provide the right technology solutions for the critical challenges you face.