Part of their job literally being to consume mass amounts of data. Just one of these employees could be on three devices at the same time–and video conferencing while they're at it. And it's on you to provide it all without a hitch.
At Matrix Integration, networking is built into who we are. Our lives revolve around it, to the point that end-to-end solutions are second nature. We love delivering at gigabit speed and creating customer experiences delivered by the top-notch infrastructure content in the world. It's our mission to help you optimize your core business operations by refreshing your network, providing you with the analytics necessary to boost company-wide productivity and efficiency.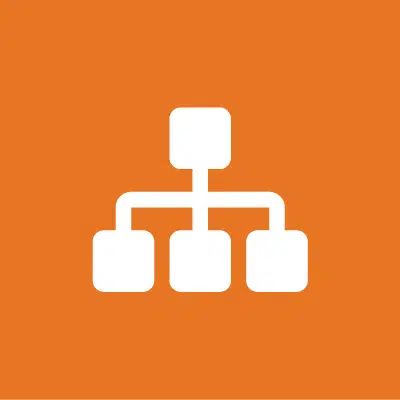 Wireless
As more and more devices find their way into your ecosystem through guests, BYOD and IoT, it means more wireless capacity on demand. Whether you're dealing with 1:1 issues in the classroom, automaton robots in a factory, or wireless-based location services in a financial or medical institution, your wireless should be flexible, scalable, and secure. We use industry leading survey tools to give you the most professional and effective assessment of your system. For those who consider mobility and distance an essential, wireless networking is the way to go.
This pandemic has made the need for remote network access equally as important for your employees. Being able to work from home, separate from other employees, has become the new normal, and we at Matrix Integration have worked hard to optimize our remote access solutions to address this. Stronger security across all possible devices your employees may be using at home is just the starting point–we've optimized our plans to suit remote workers' every need.
Design
Survey
Planning
Implementation
Configuration
Troubleshoot
Optimization
Wireless Management
Wired (LAN)
The top-down approach to LAN is changing wired network solutions for the better, creating viable alternatives to wireless solutions where applications drive infrastructure and your network itself becomes the computer. Your employees have better things to do than worrying about managing your network. Leave it to us, and you'll still be able to see the important stuff–our analytics technologies provide the transparency and proactive alerts that will keep you and your network on target.
Core
Data Center
Distribution
Edge Networking
Structured Cabling
Network Access Control
Network Management
Wide Area (WAN)
Your needs will expand as your workplace expands. You have many branches in many locations, and each one has its own quirks and demands. We create a custom-designed solution for each location that will fit perfectly into your existing network infrastructure. And as you evolve, we'll keep you up to date and adaptable to each new challenge, so you'll be ready for whatever the world may throw at you.
Fiber Optic Cabling
Carrier Services
Redundancy
Dynamic Routing
Planning & Consulting
SD-WAN
SD-Access
Take a deep breath. Look down the road at what's ahead. We've been down this road with many clients to know what's coming, which has taught us to make sure you're prepared for it with Lifecycle Management services that ensure your network's future is a bright one.
Everything was specified as planned and the ordering process was very quick and
easy. The Matrix team was very polite and professional and completed the work in 1
day versus 2. Overall I highly recommend Matrix for any networking needs!"
Jesse Harvey
Tri-County Career Center
Success Stories
See how we have partnered with our clients and what we have accomplished together.
We are
your technology
partner
.
Matrix Integration's expertise and access to cutting-edge technology positions us to provide the right technology solutions for the critical challenges you face.