The days of laptops and desktops being the only workplace devices are over– tablets, and the like have also joined the roster. As a result, you need to support user access to services, applications, and data across any and all devices, each having different capabilities, models, shapes, sizes, operating systems, and security requirements. It's a brave new world, but that brave new flexibility comes at a cost–usually one that either hurts the user experience or takes up too much of your IT staff's time.
Maximize Your IT with Matrix Integration's End-user computing Solutions designed to give you the capability to effectively manage three, four or five devices safely per employee, freeing up your time and cutting your costs while we get the job done.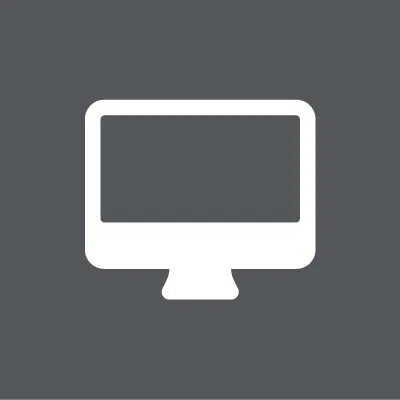 Mobile Device Management
Matrix Integration makes BYOD (Bring Your Own Device) much easier for you to handle. Allowing employees the freedom to work from anywhere, on any device, with a seamless user experience, is a surefire way to boost productivity. It's a bonus that Matrix Integration offers a user experience specially designed to protect your company, so that you can rest easy knowing your data is secure in any environment. Not just anyone with a smartphone will be able to connect to your company network–only trusted employees or users will be granted access.
In addition, we'll make sure the devices your employees use are kept free from malware and other things that may threaten your company's security.
Cloud and Mobile Positioning
Group Policies
Device Provisioning
Configured Accounts
Push Apps and Software Profiles
Desktop Virtualization
Empower your digital workspace with unprecedented freedom. Augment your business flexibility by modernizing data centers and integrating public clouds, all in a cost- and time-efficient manner.
Leverage New Devices
Access Cross-Platform Applications
Streamlined Delivery, Protection & Management
Dramatically Lower IT Costs
Threat Management
You want to make sure that your data is only accessible by the right people–and the right devices. Matrix Integration's threat management system addresses just about every security threat known to the digital world, all from a point of defense that is well-equipped to handle even the most obscure and malicious of threats, such as blended threats–truly malicious combinations of types of malware that will attack various parts of your network at the same time.
Blocking Web Threats
Recognizing and Avoiding Scams
Prevent Devices from Browsing Dangerous Websites
Stop Viruses from Spreading
Patch Management
We take care of finding, and implementing, the best and most effective patches necessary to keeping your network as safe as can be. Software updates are very frequent, as you may know. With us, you'll no longer need to worry about figuring out which patches will actually improve your network. Our highly efficient patch management will keep your company from experiencing slowdowns, unwanted restarts/reboots, and other productivity-weakening issues. Remote monitoring and management (RMM) allows you to proactively monitor client endpoints, stay ahead of issues, and resolve them before they become problems.
Overcome Security Weaknesses
Automatic Application
Mitigate Risk
System Wide Deployment
Testing and Approval
Installing the Appropriate Patches
Testing Updates Before Implementing
Minimize Downtime for Updates
Email Security
Email security has become more important than ever since COVID-19 has placed a great number of the American workforce at home, Leaving communication via email increasing by magnitudes. A good chunk of cyber attacks occur over email. Malware and spam constantly flood every digital mailbox out there, and it takes just one click of the wrong link to set off a domino effect that leads to a system-wide IT disaster.
Matrix Integration works hard to make sure your company emails filter through ransomware, and will keep an eye on threats designed to bypass such filters. A lot of email compromises come from phishing–when someone maliciously poses as a trustworthy source–that gathers sensitive personal and company data. Matrix Integration strives to protect such data, and will provide outbound security that keeps such data from being sent to the wrong source.
Contact An End-User Computing Consultant
Matrix Integration's team of end-user computing consultants listen to understand your organization's needs and are capable of delivering tailored end user computing services that enable business mobility, reduce total resource expenditures, and improve overall security.
The Matrix team is always very professional and their technicians are world-class solution providers."
Virgil Rasche
Hampton Inn Evansville/Airport
Success Stories
See how we have partnered with our clients and what we have accomplished together.
We are
your technology
partner
.
Matrix Integration's expertise and access to cutting-edge technology positions us to provide the right technology solutions for the critical challenges you face.