Five Ways Today's High-Tech Phone Systems Can Help Medical Practices
.
Newest Voice Technology Generates Greater Flexibility, Lowers Costs and Administration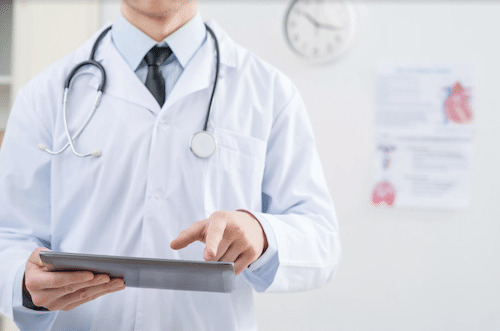 JASPER, Ind. – (May 18, 2021) – Even with the rapid rise of telehealth in the past year, the humble phone is still one of the most critical communication tools for medical practices. This is why Matrix Integration, an IT solutions and managed service provider for more than 1,000 businesses in Indiana, Kentucky and beyond, developed MiConnection, a hosted-voice solution that brings the latest in phone technology to medical practices for as little as half of what they may have been paying.
"Small- and medium-sized medical practices can get the same high functioning phone services of a large company for a much lower rate than their current bill," said Rob Wildman, vice president of professional services at Matrix Integration. "We manage everything on our end, so our medical practice clients get a seamless, reliable phone system with zero headaches."
The cloud-based, hosted PBX system brings cutting-edge telephony to private medical practices, allowing them to focus on patient care instead of administrative issues. Five ways this helps medical practices increase their responsiveness, flexibility and customer care include:
No more dependence on phone companies. Matrix Integration hosts the entire phone/voice system, so if there's an issue or a change, Matrix is there for customers 24/7/365.
Easy routing. The web-based CommPortal allows phone users or administrators to manage call routing and other preferences from a desktop or smartphone. Optionally, practices can choose to have Matrix manage routing for them.
Phone number management. Offices can keep their current phone numbers and have as many or few direct numbers as their practice demands. The goal is to make it as easy as possible for patients to reach the right person, and Matrix works directly with clients to create a setup that works best with current workflows.
Significantly reduced downtime. When phones go down, the cause is often an on-premise PBX equipment failure. MiConnection is a cloud-based system, with no associated equipment to repair.
More mobility. If employees are out of the office, they can easily have their direct number routed to the location they chose.
For more information on MiConnection and how Matrix Integration develops custom service plans for existing and prospective clients can be found at matrixintegration.com/miconnection.
# # #
Matrix Integration is a strategic IT solutions and managed services provider that has been in business for more than 40 years. With clients regionally and offices in Indiana and Kentucky, Matrix Integration works closely with businesses and institutions to provide personalized consulting and managed services along with networking, data center, security, collaboration, telephony, and computing solutions. Strategic partners include Hewlett Packard Enterprise, Aruba, Cisco Systems, Meraki, VMware, Microsoft, and Veeam. Matrix Integration is a Women-Owned Small Business (WOSB) and Women Business Enterprise (WBE), that has consistently been recognized on industry lists including CRN Solution Provider 500, CRN Managed Service Provider (MSP) 500, CRN Women of the Channel, and CRN Tech Elite 250.
Media Contact
Beth Strautz