Local Technology Executive Helps Obtain Free Wireless Hotspots, Access For Louisville Children
.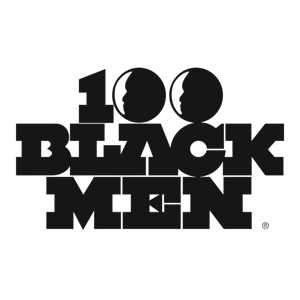 100 Black Men of Louisville Selected for Grant from AT&T and Connected Nation.
LOUISVILLE, Ky. – (Nov. 15, 2021) – The nonprofit 100 Black Men of Louisville is proud to announce it has been selected to receive a grant from Connected Nation, which will provide wireless internet access service, hotspot devices, and content filtering from AT&T to 387 mentees for 14 months. Reggie Gresham, a member of 100 Black Men of Louisville and vice president of enterprise sales for Matrix Integration, an IT solutions and managed service provider for more than 1,000 businesses in Kentucky, Indiana and beyond, led the effort. Connected Nation is a nonprofit working with AT&T to distribute more than $10 million worth of mobile Wi-Fi hotspots, AT&T wireless internet access and content filtering services for children in adverse circumstances.
"The pandemic revealed some stark inequalities when it came to technology and internet access," said Gresham. "100 Black Men of Louisville has been working for more than 10 years to provide better educational opportunities and resources for African American youth. And although many children are back in classrooms, digital learning is here to stay. With this grant we're able to get Wi-Fi hotspots and free AT&T internet into homes and schools so whole families will be able to connect to the internet for education or for work."
"Closing the digital divide has been a focus of my administration, and as the pandemic has highlighted, connectivity is vital to educational outcomes for our Louisville students," said Mayor Greg Fischer. "That is why I will continue to champion digital inclusion opportunities like the program provided by AT&T, Connected Nation and Matrix Integration. Their support of 100 Black Men of Louisville directly benefits students, families and educators, and lifts up the entire community."
According to a study, nearly 17 million children have been unable to take part in digital learning because their families don't have an internet connection or devices to support digital learning. The gift from AT&T and Connected Nation will help close this educational gap. The hotspots will be shipped in November, and Matrix Integration will reconfigure the devices to be used in the mentees homes and select schools.
"What makes this program so critical is that it seeks to help vulnerable students who have been disproportionately disconnected from formal learning opportunities due to COVID-19," said Tom Ferree, chairman & CEO, Connected Nation. "The investment being made through the AT&T Connected Learning program will not only allow these kids to fully participate in remote learning, but also to catch up on learning loss they may have experienced due to the pandemic. On a personal note, I would like to add that I grew up in Louisville and work and raise my family here. The 100 Black Men of Louisville organization has done good work for others in our city for years, and I'm excited that we can partner together in this way to help close digital equity gaps for students in our community."
Details will be announced soon on a special event being held with 100 Black Men of Louisville, Matrix Integration, and Connected Nation to distribute the configured devices to the mentees. More information on 100 Black Men of Louisville can be found at ww.100bmol.org.
# # #
Matrix Integration is a strategic IT solutions and managed services provider that has been in business for more than 40 years. With clients regionally and offices in Indiana and Kentucky, Matrix Integration works closely with businesses and institutions to provide personalized consulting and managed services along with networking, data center, security, collaboration, telephony, and computing solutions. Strategic partners include Hewlett Packard Enterprise, Aruba, Cisco Systems, Meraki, VMware, Microsoft, and Veeam. Matrix Integration is a Women-Owned Small Business (WOSB) and Women Business Enterprise (WBE), that has consistently been recognized on industry lists including CRN Solution Provider 500, CRN Managed Service Provider (MSP) 500, CRN Women of the Channel, and CRN Tech Elite 250.
About 100 Black Men of Louisville
The mission of 100 Black Men of Louisville, Inc. is to improve the quality of life within Louisville communities and enhance educational and economic opportunities for all African Americans. The overall concept of the "100" began in New York in 1963 when a group of concerned African American men began to meet to explore ways they could improve conditions in their community. The group eventually adopted the name, the "100 Black Men" as a sign of solidarity. Subsequently, this idea was duplicated in other cities and to date there are 118 chapters worldwide. Today, the 100 Black Men of Louisville envision a future where the strength of its youth development programs and its collective partnerships with communities and schools positively impact the mental, physical, moral, and spiritual development of young people.
One year ago, AT&T announced an initiative to provide $10 million to support the most vulnerable U.S. students who did not have adequate internet access and were disconnected from learning. Together with Connected Nation, a leading non-profit helping communities solve their broadband and digital technology challenges, AT&T has worked towards closing the homework gap for struggling students by providing Wi-Fi hotspots and free AT&T internet service. Altogether, nearly 40,000 hotspots will be distributed across the U.S., to 139 nonprofits nationwide.
Media Contact
Beth Strautz