Five Business Trends Driving Technology Decisions For 2022
.
As Landscape Continues to Shift, Increased Cyberthreats, Supply Chain Issues Impact IT.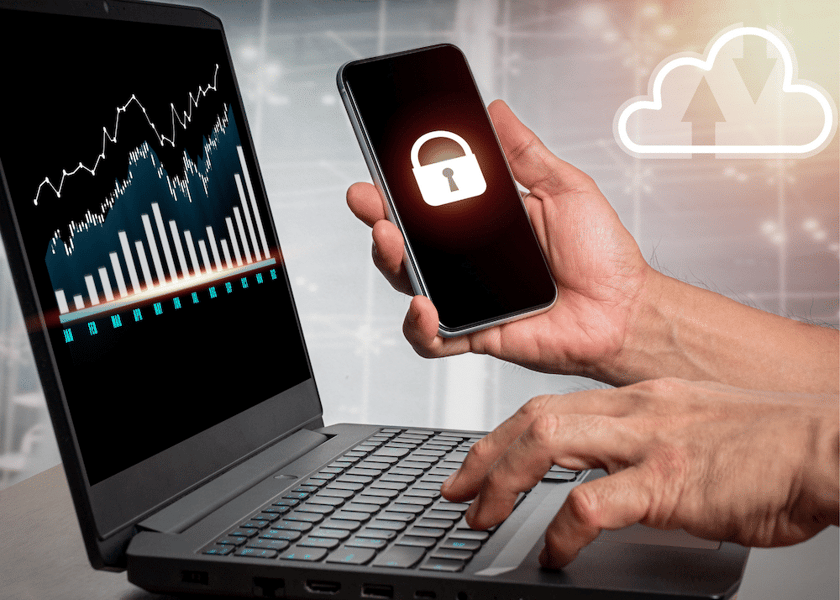 JASPER, Ind. – (Dec. 1, 2021) – The global supply chain crunch and massive shifts in business practices in the past year are driving information technology (IT) decisions and purchases for 2022, according to Matrix Integration, a strategic IT infrastructure partner for more than 1,000 businesses and schools in the Midwest and beyond.
"IT professionals as well as CEOs are reimagining how technology can help them better handle new realities such as remote work, supply chain issues and increases in cybersecurity threats," said Reggie Gresham, vice president of enterprise sales at Matrix Integration. "These changes are here to stay, and many companies are viewing these challenges as opportunities to restructure how they do business and how technology fits into that picture."
For 2022, Matrix Integration predicts that these five trends will have a major influence on technology decisions and purchases:
Remote work. Analyst firm Gartner predicts that in 2022, 53 percent of the U.S. workforce will be working from home at least part-time.

1 While many firms shifted quickly to remote work throughout 2020 and 2021, in the coming year, many are looking to make those solutions easier to use, more robust, and more functional. Solutions like Microsoft Modern Workspace (M365), VMWare View, and Remote Desktop (RDP) help staff members access company applications and data remotely while providing secure and easy-to-navigate collaboration tools.

More than meetings. More remote work means that people need better tools – far beyond the video call – to communicate and collaborate. Matrix has worked with many clients to establish company-wide platforms such as Microsoft Teams, which integrate all the ways people connect in the workplace – phones, video, chat, and digital collaboration – into seamless, easy-to-manage systems.
Increased cyberthreats. Security threats will continue to increase in 2022, according to Tech Republic,2 and are expected to include everything from misinformation campaigns to attacks on mobile devices. Fortunately, solutions to prevent and mitigate these breaches continue to evolve as well, and include a wide range of tactics from better employee training to AI (artificial intelligence) threat detection services. According to Matrix, more companies, especially those looking to protect cloud-based data, are employing the technique of air-gap backups, as well as implementing solutions such as Connectwise Fortify/Perch SIEM, Trend A/V, and Cisco UTM.
Global supply chain issues. In a survey by CNBC, business executives said that the second-biggest challenge of the supply chain crisis was the inability to update necessary technology.3 This calls for creative problem solving, such as developing hybrid-cloud environments to extend the life of existing hardware for a few more years. Matrix's global supply chain clients are using Microsoft Azure and M365 to help solve some of these technology issues.
"Always up" mentality. Decreased margins and faster production times have become standard in many industries, requiring networks, communications and data to be available to staff members 24-7. Companies can achieve better chances of being "always up" by incorporating backup plans for their networks and data, off-site and cloud storage, and thorough technology emergency plans to minimize downtime including Barracuda Essentials, which offers cloud to cloud backup.
For more information on how businesses can prepare themselves for 2022, please visit matrixintegration.com.
About Matrix Integration
Matrix Integration is a strategic IT solutions and managed services provider that has been in business for more than 40 years. With clients regionally and offices in Indiana and Kentucky, Matrix Integration works closely with businesses and institutions to provide personalized consulting and managed services along with networking, data center, security, collaboration, telephony, and computing solutions. Strategic partners include Hewlett Packard Enterprise, Aruba, Cisco Systems, Meraki, VMware, Microsoft, and Veeam. Matrix Integration is a Women-Owned Small Business (WOSB) and Women Business Enterprise (WBE), that has consistently been recognized on industry lists including CRN Solution Provider 500, CRN Managed Service Provider (MSP) 500, CRN Women of the Channel, and CRN Tech Elite 250.
Media Contact
Beth Strautz
1 "Gartner Forecasts 51% of Global Knowledge Workers Will Be Remote by the End of 2021." Press release.https://www.gartner.com/en/newsroom/press-releases/2021-06-22-gartner-forecasts-51-percent-of-global-knowledge-workers-will-be-remote-by-2021
2 "9 key security threats that organizations will face in 2022." Tech Republic. October 26, 2021. https://www.techrepublic.com/article/9-key-security-threats-that-organizations-will-face-in-2022/
3 "Apple chip shortage will end, but U.S.-China supply chain 'train wreck' is coming." CNBC. October 29, 2921. https://www.cnbc.com/2021/10/29/apple-chip-woes-will-end-but-us-china-supply-chain-war-just-starting-.html