Top Five IT Solution Trends for 2021 – Making Your 2020 Investments Work Harder
.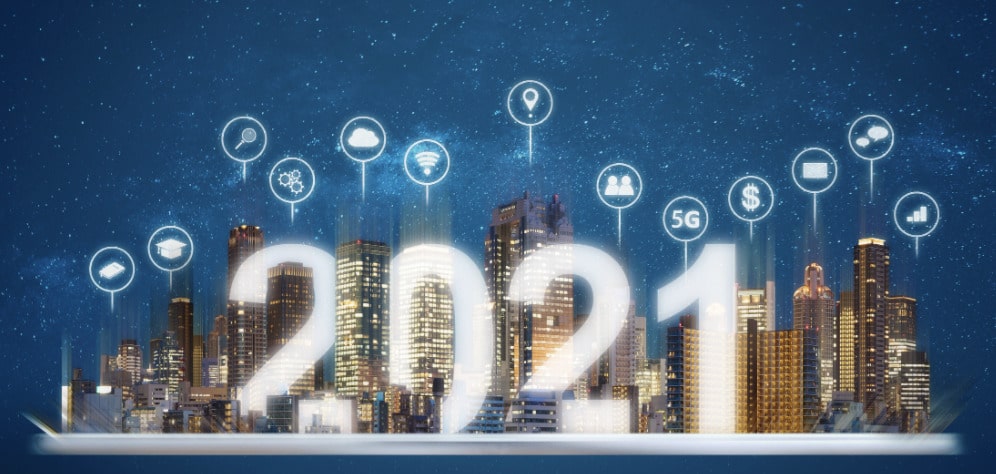 By: Reggie Gresham
2020 has been a year of major change. Businesses quickly adapted to changing circumstances in security, collaboration, remote work, and much more, causing them to ramp up technology in certain areas, like telephony and communications, and re-think cybersecurity, which saw new types of threats and targets emerge.
Hopefully, 2021 will give us a short breather to assess where we are, so we can better decide how to leverage our 2020 investments into the coming year and beyond. Here's where we see companies continuing or increasing their focus in 2021:
Cybersecurity. The threat landscape continues to shift. Indirect attacks to supply chain and infrastructure are on the rise, requiring organizations to look outside their walls to stop cyberattacks. Other preventative measures include air-gap backups, multi factor authentication, and automated efforts to stop malware in its tracks as soon as it's recognized on the network.
Enterprise-level telephony systems for any business.Cloud-based services have completely revolutionized telephony to the point where small- and medium-sized businesses (SMBs) can have the same sophisticated phone services as major enterprises. IP-based phone systems have minimal capital investments, little hardware to manage, and make it easy for employees to connect from anywhere.
Unified collaboration. In 2020, together with Cisco, Matrix Integration deployed a wide variety of easy-to-use communications technologies for individuals and teams. Now that remote collaboration is a way of life for most organizations, it's much easier and cost-effective to implement technologies like content sharing, data encryption and cutting-edge, cloud-based phone systems that all work together seamlessly.

Edge-to-Cloud.

Typically it's been expensive and time-consuming to move big data systems to the cloud, but now there are better technologies to move the cloud to where customers need it – right to the edge. Working with HPE GreenLake, Matrix Integration can add speed and agility to the edge, making it possible to implement heavy duty computing like AI and machine learning.

Virtual IT Departments.

It's becoming easier than ever to outsource IT departments, and doing so can generate a significant ROI. More and more of our customers have entered into MiAssurance contracts, allowing us to handle everything from routine user questions to cybersecurity maintenance and data backups.
At Matrix Integration, we know 2020 has been a challenging year, to say the least. We're committed to helping you capitalize on the investments you made in 2020 to serve your business well into the future.
What are your IT plans for 2021, and how can we help you? Let us know.
# # #