Be in the KNOW – TechKNOW 2022 Coming Soon
.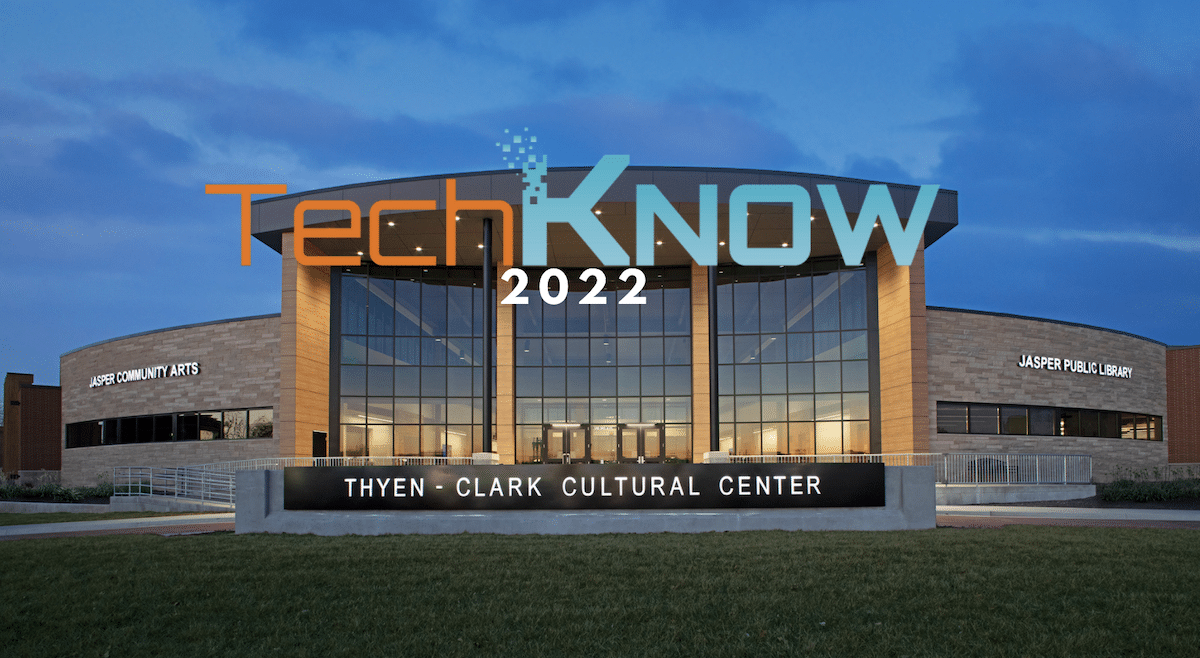 Fun, free and informative – sign up to get the scoop
Back by popular demand, Matrix Integration is already planning TechKNOW 2022 – a complimentary tech-inspired event with speakers and networking for technology professionals and business owners in Indiana and Kentucky.
When: April 22, 2022
Where: Thyen Clark Cultural Center, Jasper Indiana
What: Business and strategy executive sessions, the newest technology solutions from leading technology partners, plus food, networking and new activities, like the 2022 Golf Scramble!
Design Your Day
When you register for TechKNOW, you'll be able to plan your day in advance. For 2022's event, Matrix is creating learning opportunities to answer tech questions for two distinct audiences:
Executives, such as CEOs, COOs, managers, owners and school superintendents. Sessions will focus on strategy and planning IT spending to support your goals and grow your organization.
IT directors, engineers, technical staff and other technology decision influencers. Meet and learn from fellow IT professionals, get the latest scoop on technology solutions from top industry vendors.
You can stay for the entire event or choose the sessions that will help you and your business the most. It's all up to you this year.
If you'd like to see something specific at TechKNOW or have additional questions, please contact us!
# # #